OVERVIEW
MAKING THINGS POSSIBLE
These solutions include Order Management, Distribution & Fulfillment, Customs Brokerage and Transportation products delivered across six regions. We also pioneered the use of visual data analysis and offer a robust Data Management and Analytics product suite to help you understand and solve complex problems that span systems and processes.
With roots in ocean shipping and rail transport, our brand was built alongside a culture of deep customer focus and attention, and we are known for providing flexible solutions to complex problems.
Mission
Our mission is to design, build and implement innovative, profitable and sustainable products and services that help our customers meet consumer and industrial demands globally and irrespective of fulfillment channels.
Vision
PROMPT INDIA Logisolutions Pvt. Ltd. seeks to be a premier, profitable provider of global supply-chain services to help enable sustainable trade and commerce in key markets and regions. We will accomplish this by investing in our people, our facilities and in technology. We will continue to build and nurture a culture promoting challenge, inquiry and a continual focus on the customer.
The Services are Good, Very nice and such a cooperative staffs

Best Services in Mumbai, very fast delivery and the transit was very subtle and clear in terms of doing business with them,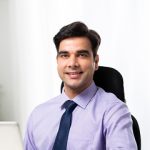 Download Our Our Company Profile